Support John Waite into the Rock Hall Of Fame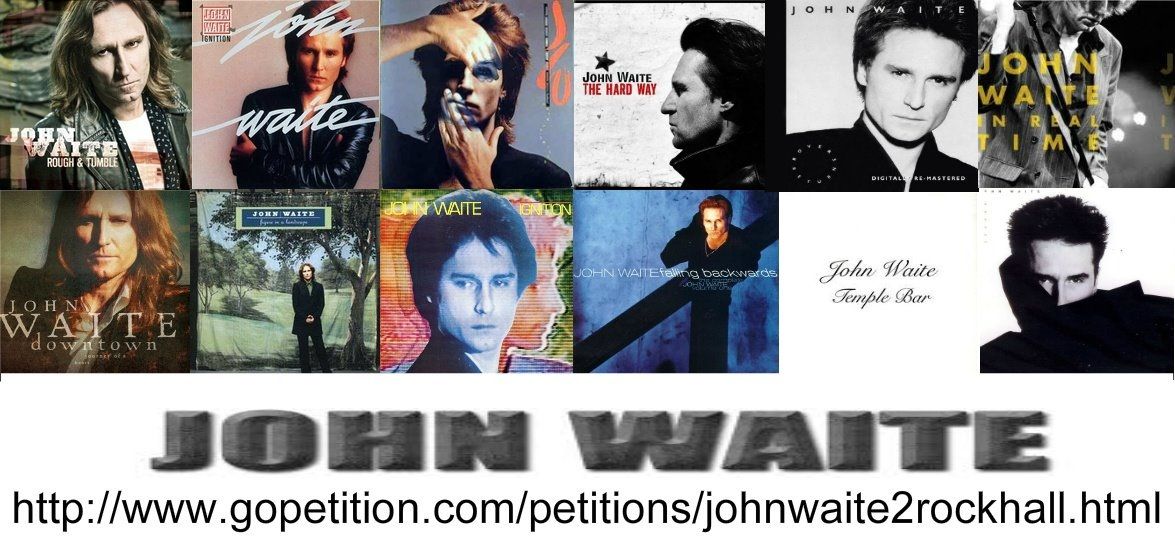 Get John Waite to the Rock and Roll Hall Of Fame.
He is the best male rock vocalist there is!!
And has been around now for more then three decades.
And still delivering high rock quality.
So make your mark and support John Waite
You can go to the petition by clicking on the picture of John below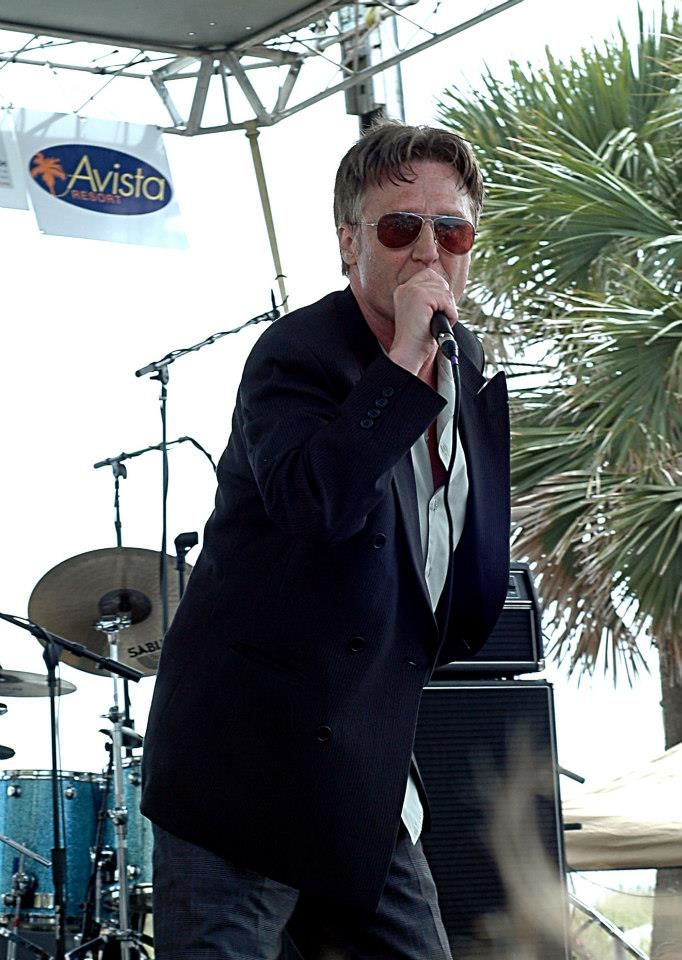 The Mission: To induct John Waite into the Rock & Roll Hall of Fame since he is the most potent singer of the rock era and he belongs there. His brilliance and ability to express the soul's romanticism needs to be recognized, and is the reason we listen and love music after all. The sheer volume of work by this man should be enough for he has touched so many lives whether they are aware of...

The Babys -- as lead singer/bassist of this seminal English band who are still adored worldwide. The vocal alone on Isn't It Time warrants entry, as the bridge itself is so mountainous, and the top notes hit with the same wild intensity as those in the lower velvet range.

The Voice -- that sparkling rock and roll voice. Huskier for sure, yet crushed and silken as ever, with steadfast nuanced delivery and phrasing. Interpreter of Dylan and others that often outshine the originals.

Rough & Tumble -- off the astonishing album charted way up high on adult contemporary charts. If You Ever Get Lonely has already been covered by the band Love & Theft.

The Songs -- with lyrical vibrancy of melodic and harmonic beauty. A staggering reworking of Missing You with Alison Krauss into soulful country blues, forging a line right down to the very roots of rock and roll.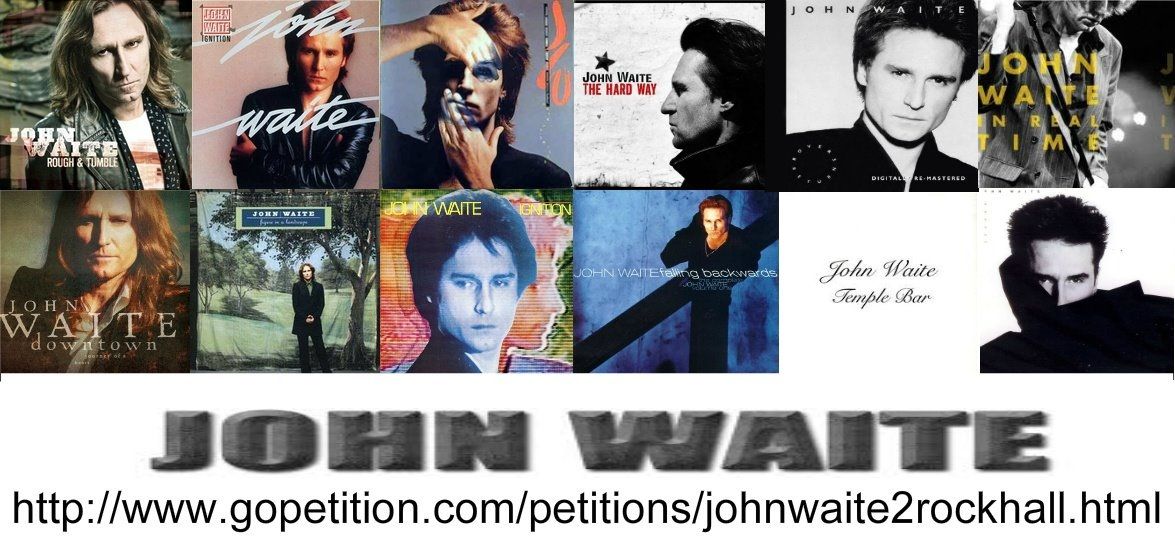 Missing You in Warm Bodies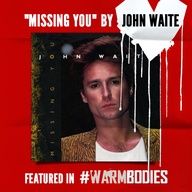 John Waite's number one hit from 1984 "Missing You" is featured in the USA number One movie : Warm Bodies
Another great recognition for this lovely love song!!
Interview taken from Entertainment Weekly Magazine february 13th:
Rocker John Waite went to the movies in Los Angeles a couple of days ago to see Warm Bodies. His 1984 hit "Missing You" plays during a pivotal part of the Jonathan Levine film–a moment where the action shifts from the terrifying to the tender. "I was really very pleased," says Waite. "It's a great movie."
For those who haven't yet seen it, the movie is based on the Isaac Marion novel of the same name and takes place after an unnamed catastrophe has obliterated much of the planet, leaving behind a population of zombies. One in particular, R (Nicholas Hoult) eats the brains of Julie's (Teresa Palmer) boyfriend, ingests his memories, and falls in love with her. Because he's a zombie he can only grunt and groan, so music plays an important part in the wooing process. The soundtrack for the film is filled with welcome surprises: "Patience" by Guns 'N Roses, "Hungry Heart" by Bruce Springsteen, "Rock You Like Hurricane" by the Scorpions and "Midnight City" by M83.
But, says Jonathan Levine, the "Missing You" addition almost didn't happen. "I'd love to take credit for this, usually I do for music but that's something my music editor put in. I'll take credit for liking it," says Levine, who had written "I Remember You" by Skid Row into the script for that scene. But, he says, "It didn't work rhythmically and we put ["Missing You"] in and everything just clicked."
Waite says that he wrote the lyrics to the number one song in about ten minutes. "I took the first line of the song from a baby's song–every time I think of you–to get me going," he says. "Then I wrote the entire thing without stopping. It was a magical thing that happens when you're flying. I think that's why it has some wings–it's unpretentious. This all sounds rather lofty but it really was from the heart."
Great Insights
Interview with John Waite giving insights in his relations, wish to marry and settle down.He almost got married two years ago again. If You Ever Get Lonely is about that pain! He doesnt reveal the name of the woman though. John is to sincere to do that. It's all about Integrity.
But also on the guitarplayer of The Babys, with whom he almost never spoke. John never mentions the name. And what John would have done now, in the same situation. What did John learn ?
Live as a lead singer and the many women he met. But also about art and that democracy in a band doesnt lead to better art! being self critical. Well one has to hear this one surely. Take the time and enjoy.Wouter Kramer.


New pictures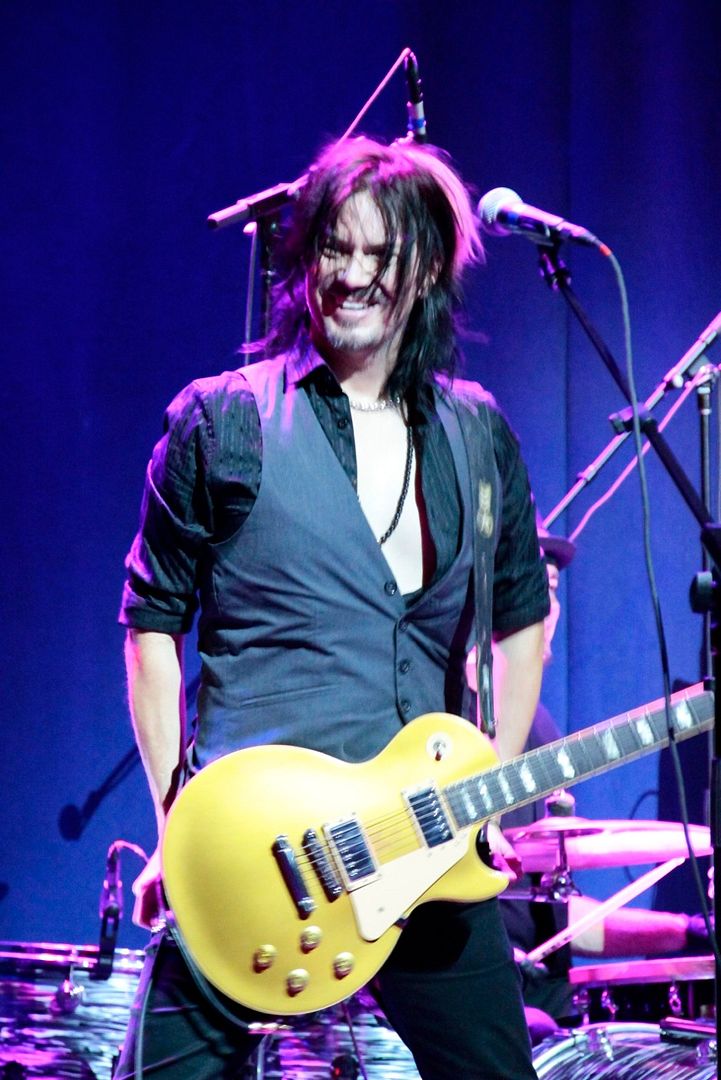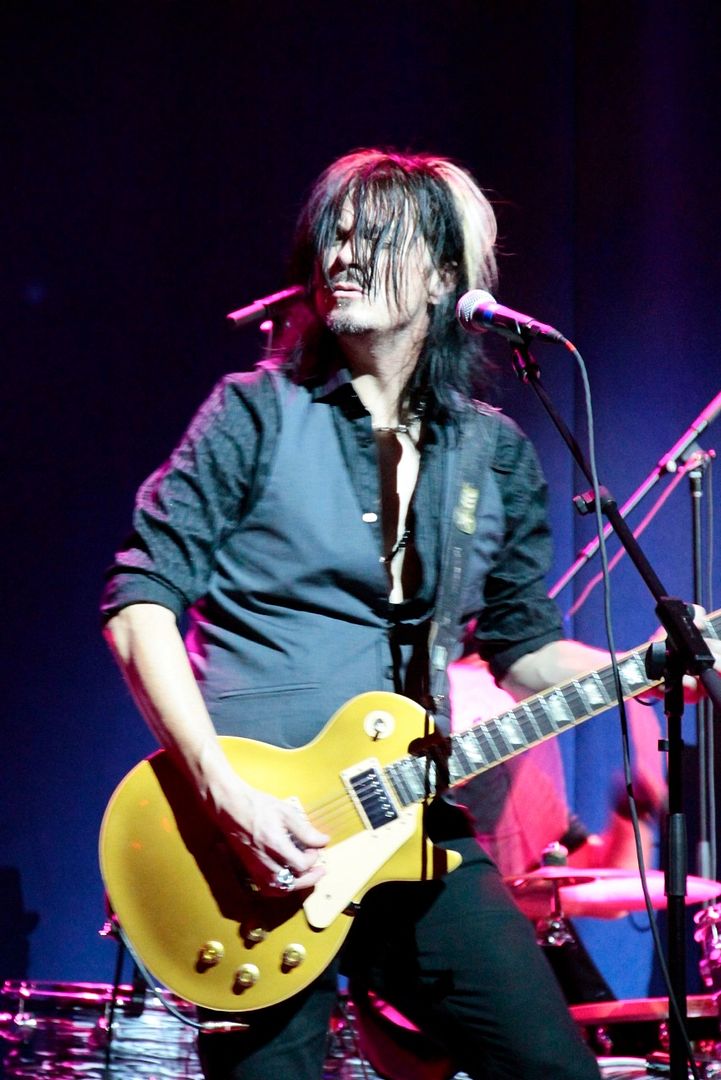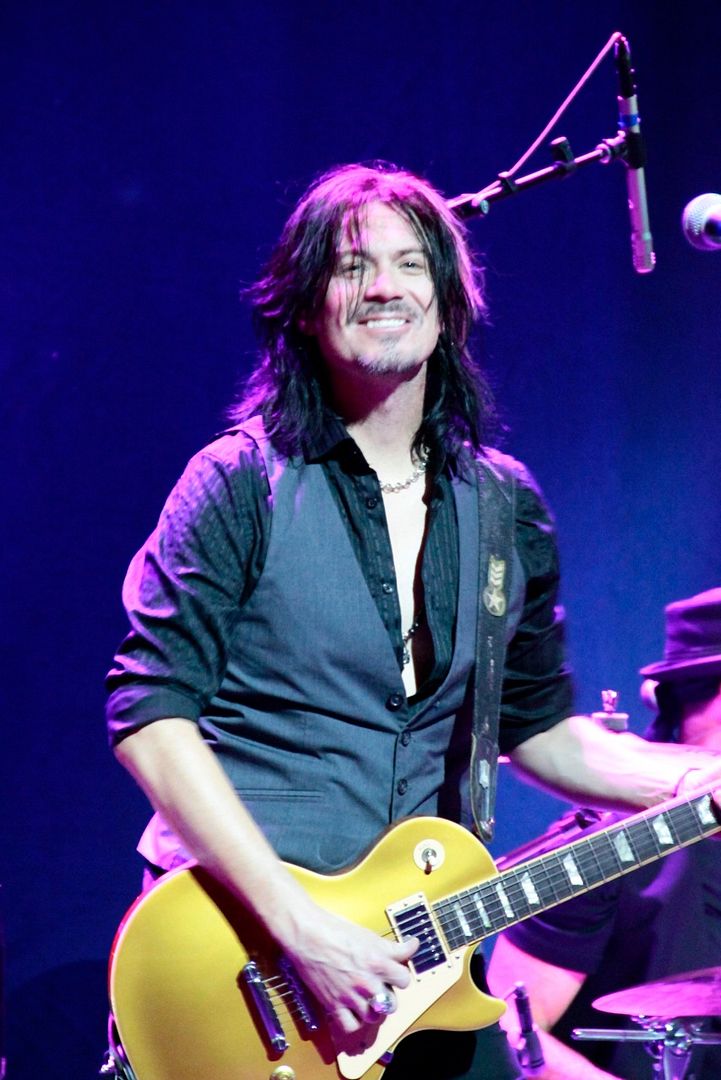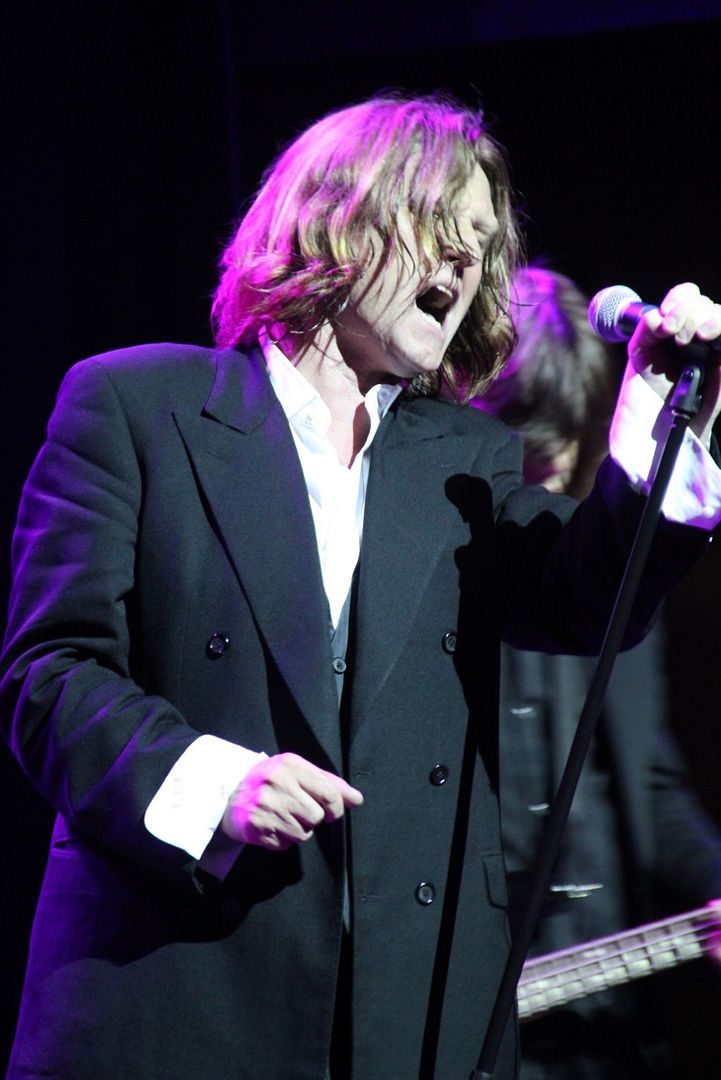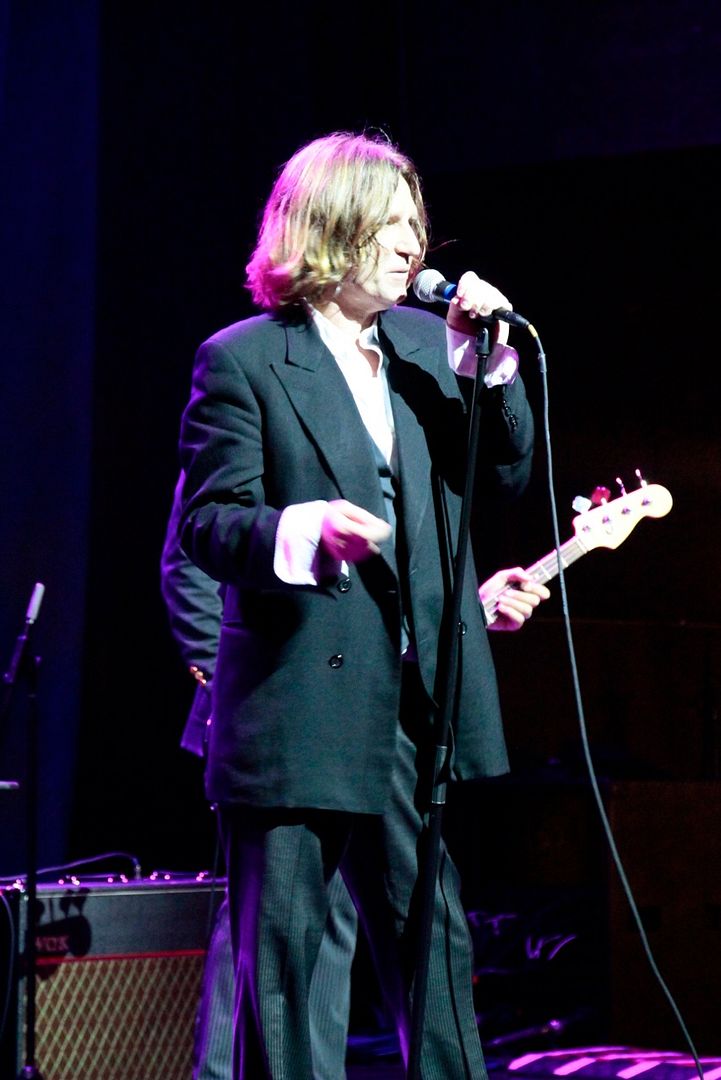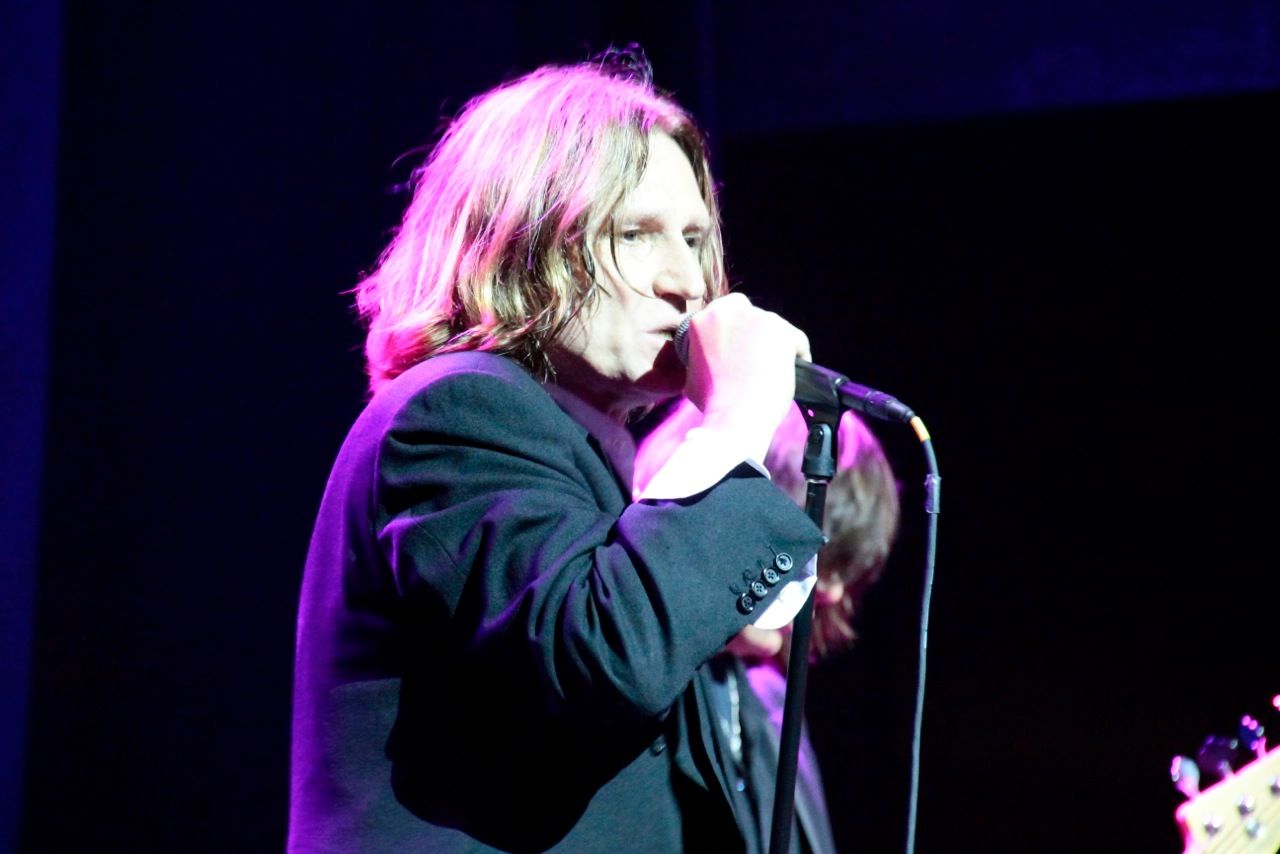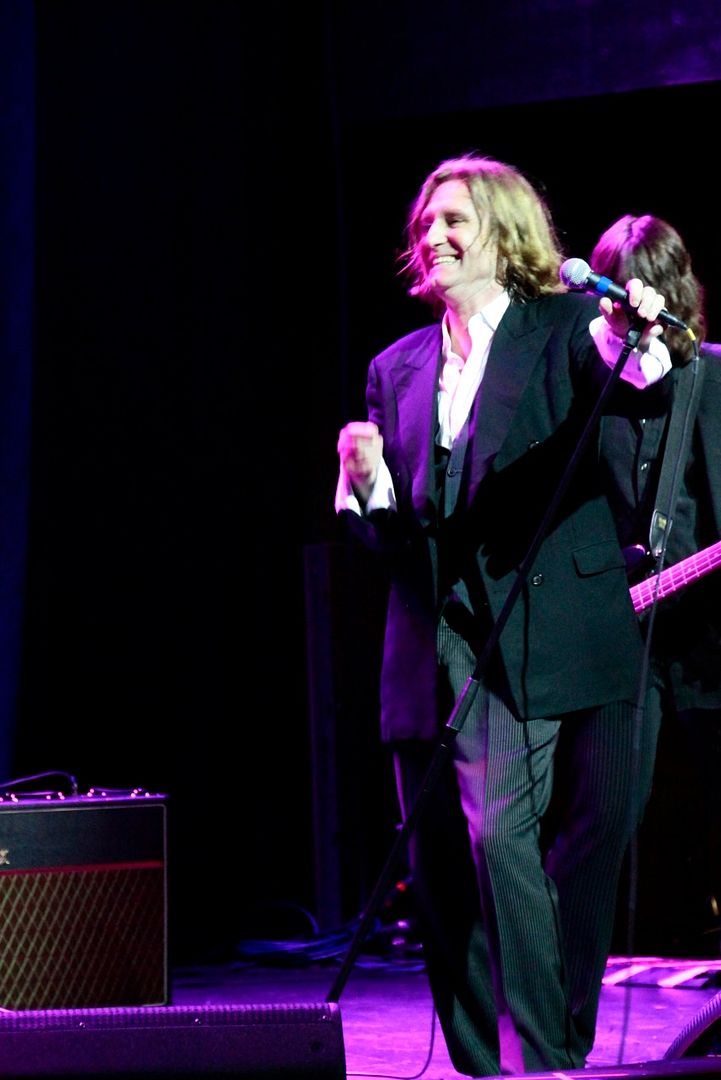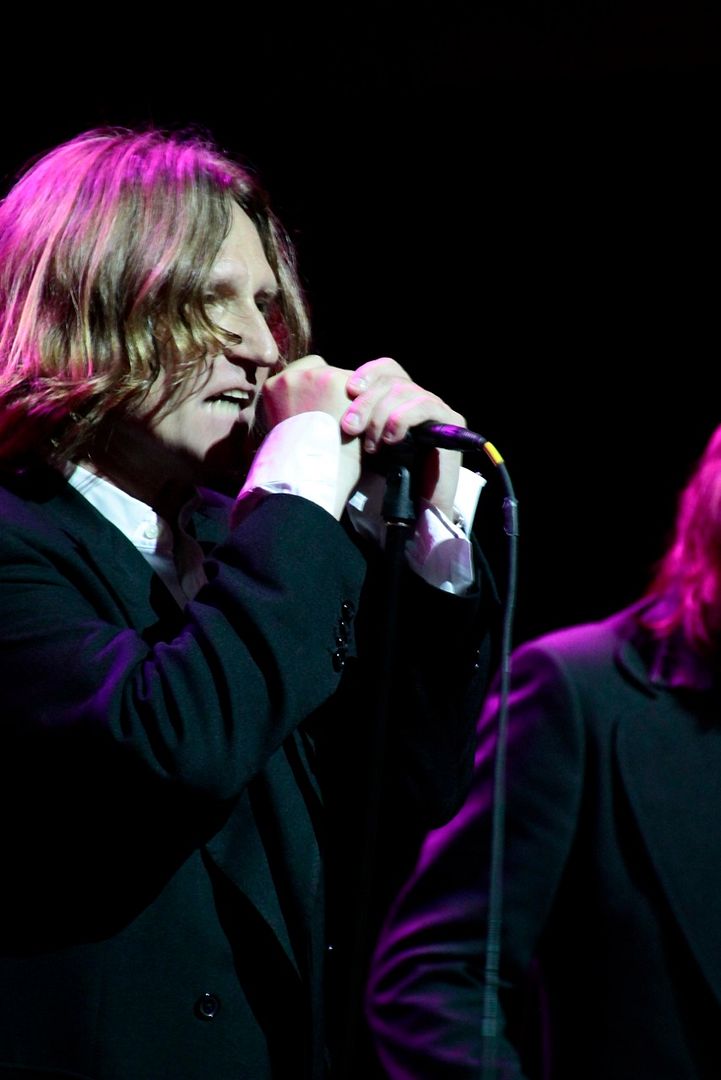 Brand New World
For my loyal followers:
Brand New World.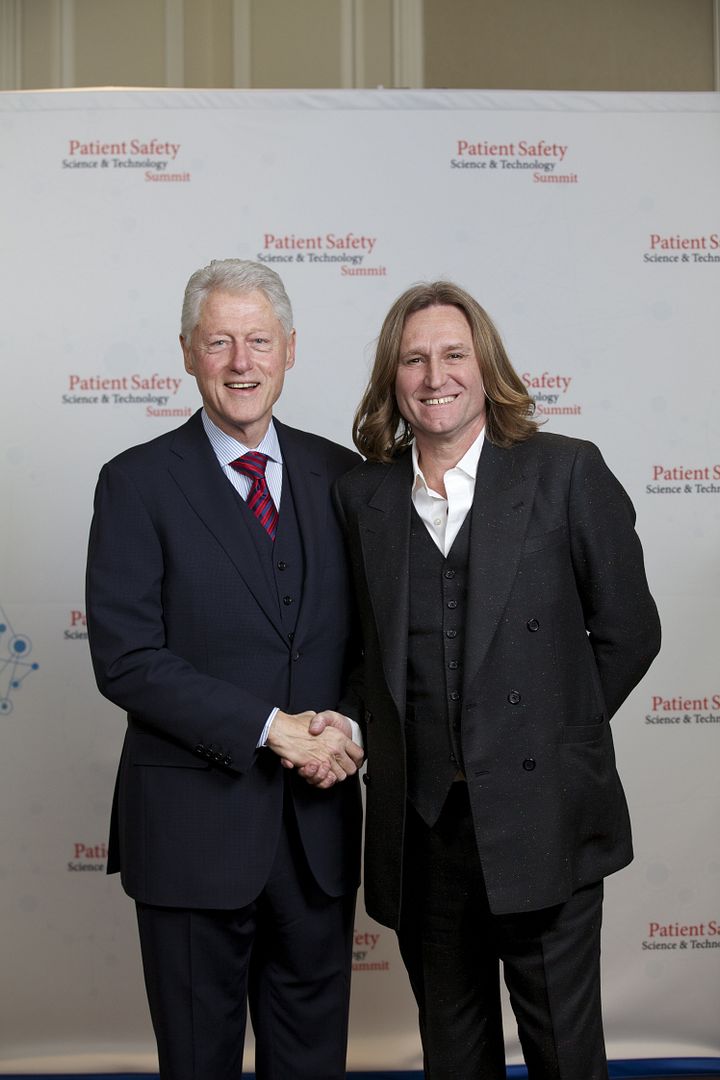 This proud story was featured in the Lancastrian Guardian, the local paper from John's hometown.
Published on
Thursday 14 February 2013 13:13
ONE of Lancaster's favourite sons has joined forces with a former President of the United States for a very good cause.
ONE of Lancaster's favourite sons has joined forces with a former President of the United States for a very good cause.
Rock star John Waite met Bill Clinton at a recent health summit at the swish Ritz Carleton hotel in Laguna Beach, California.
Lancaster-born John, famed for his worldwide smash 'Missing You', is friends with Joe Kiani, the medical entrepreneur who hosted the Patient Safety, Science and Technology conference.
The event aimed to sign up manufacturers and developers of health monitoring devices hoping to reduce unnecessary patient deaths in the USA.
Kiani, owner of leading health technology company Masimo, has been described as the "Bill Gates of the medical world".
"It's a very moving thing – many of us have had loved ones who have been in care and didn't survive," said John, speaking exclusively to The Visitor from his home in Santa Monica, California.
"Joe is trying to create a database where every doctor can have access to every patient's complete medical history.
"President Clinton gave a tremendous speech."
Waite, who was educated at the Storey Art College in Lancaster, has enjoyed two number one hits in America – 'Missing You' in 1984 and 'When I See You Smile' as lead singer with Bad English in 1989.
'Missing You' was also a Top 10 hit in the UK and was covered by Tina Turner.
The rocker, 60, returns home to Lancaster on a regular basis.
He played a live gig at the Grand Theatre in 2011 and was back for three weeks at Christmas to visit friends and family, including his proud mum Veronica, who lives in Scotforth.
"Lancaster is still very much part of my life because it's a great city," he said.
"I'm currently mixing an album and working on just a few bigger gigs this year, which opens up more time for me to come home.
"I was just thinking, why is it that the first thing you see driving into Lancaster is a KFC?
"I'll be back in the spring for a nice holiday. You'll find me in the Boot and Shoe!"
Whole Lotta Love
John Waite and band involved in the Led Zeppelin song !!
New Live Album Announced
John Waite and his band consisting Tim Hogan on Bass, Keri Kelli on lead guitar and Rhondo on drums will cut a new live album in a few weeks time.
This album will be recorded Sept. 25-26 at Philly Sound Studios in Philadelphia PA.
The finishing touch including a new song will be done early februari again in Philadelpia.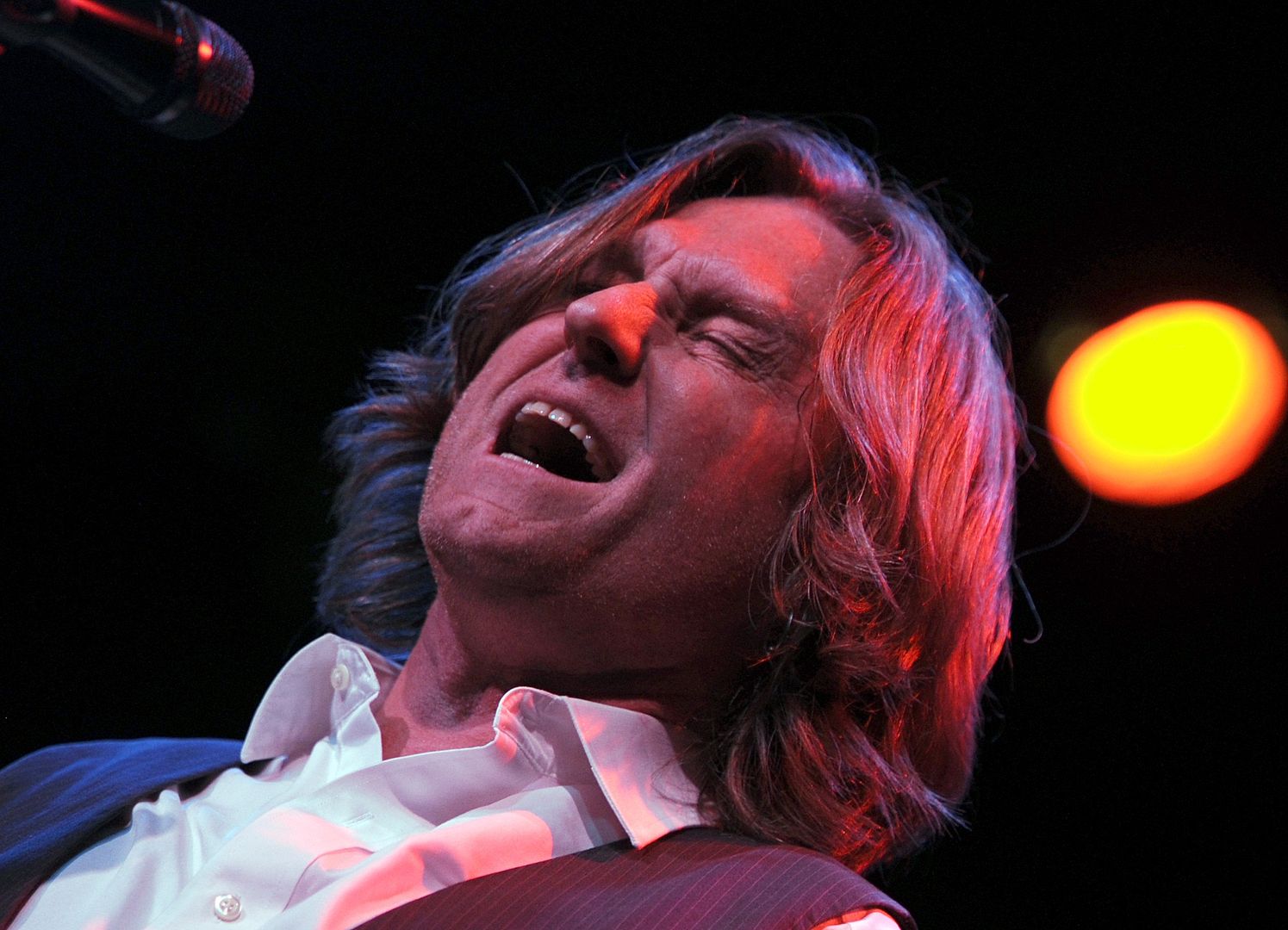 Rough And Tumble the official Trailer for the album.
Rough And Tumble the official Trailor for the album.
JOHN WAITE. One of rock's legendary vocalists. Back in a big way with the critically acclaimed new record, ROUGH & TUMBLE (2/22/11 U.S. release - Model Music Group/Fontana), including several collaborations with Matchbox 20's Kyle Cook. Waite is the Grammy-nominated former frontman of The Babys and Bad English and the voice behind the smash hits "Missing You," "When I See You Smile" & "Isn't It Time."